continued from
previous post
...
Here's Playhouse 1/6 scale 12-inch D-Boy Battle Of Mogadishu (Somalia) 1993 Operation Spy in Bakara Market military action figure "Hoot" from the film "BLACKHAWK DOWN (2001)" wearing his O-JULIET sunglasses, otherwise known as Oakley Polarized JULIET Sunglasses. "Hoot" is played by Eric Bana in the film but I guess when Playhouse say loosely based, they are not wanting to get into any legal tussle with copyright infringement issues hence this particular head sculpt.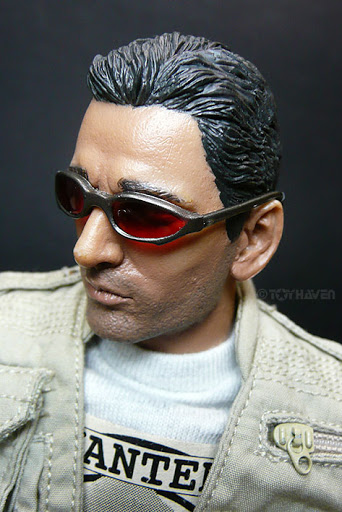 And here's Norman "Hoot" Hooten in full gear for his spying mission. He could easily pass for a camera toting tourist if not for the pistol in his hand.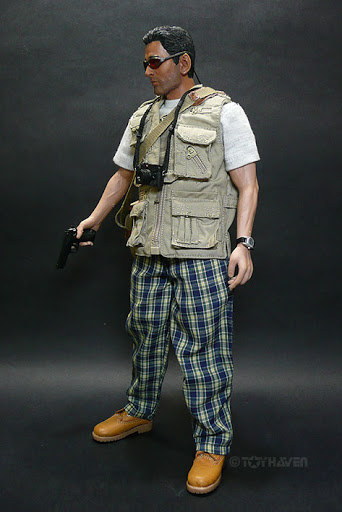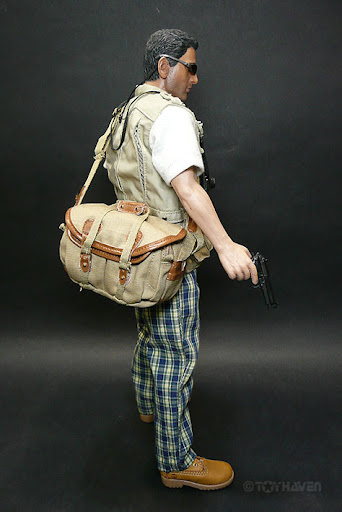 Like I mentioned in the
previous post
, the Playhouse miniature Photo Journalist's vest (khaki) in 1/6 scale is very well produced and exceptional.
Close-up of the well executed and realized Photo Journalist vest with working zippers and expandable pockets
"Hoot" is armed with the M9 pistol, basically a military specification Beretta 92F and 92FS. This 1/6 scale version has the standard working sliding charger and removable 15-round magazine.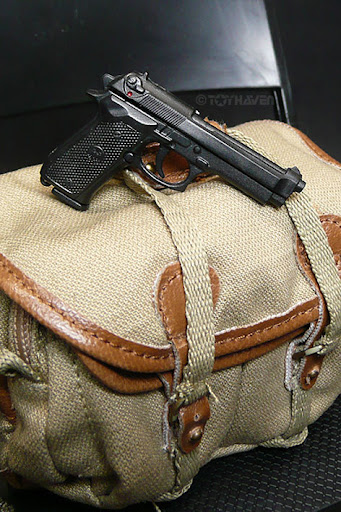 The Leica M6 is a rangefinder camera manufactured by Leica from 1984 to 1998. I've compared pictures of the real thing on the internet with this 1/6 scale version produced by Playhouse and Playhouse gets TOP marks once again for a fantastic reproduction. The only thing missing are the rolls of film.
Those days of loading cameras with film which came in long narrow strips of chemical-coated plastic are long gone. When you took a picture, you had to wait for the film to be developed and processed before you could see if the picture was well taken or not. There was a sense of anticipation then, not knowing how your pictures were going to turn out. That was so last century.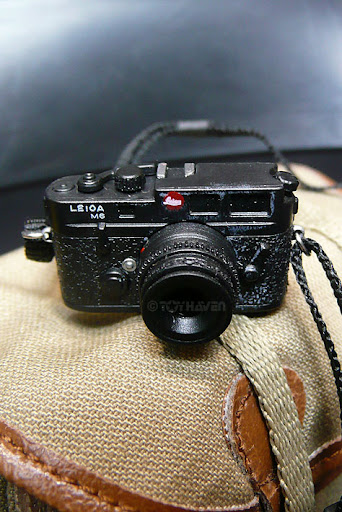 Another feather in the cap for Playhouse - the 1/6 scale BH 445 camera bag (khaki) or Billingham 445 Camera Bag, designed to fit 2 D-SLR Cameras, and 4 Lens Kit. The real thing is made of Soft-weave Waterproof Canvas with Closed-cell Foam Padded Interior, Superflex 9-15 and 9-18 Partitions plus Numerous Pockets. Comes with Carrying Handles and a adjustable Delta Shoulder Sling Strap. This miniature version has all the above as well. The quality is top notch and simply amazing.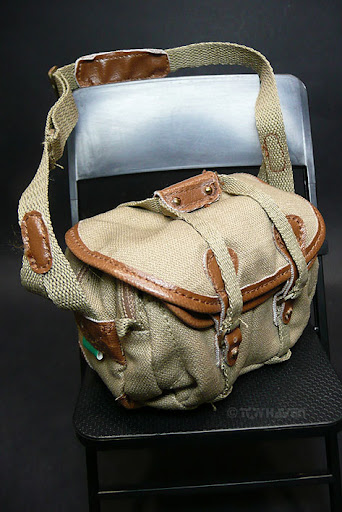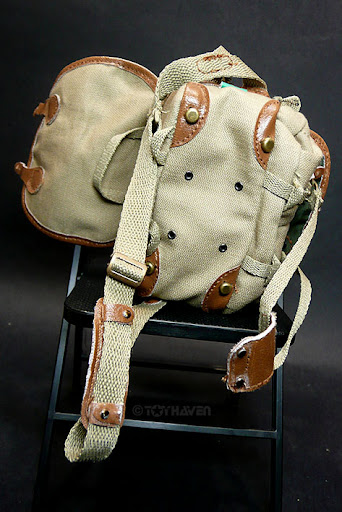 Playhouse has been producing modern 1/6 stuff that is just as good as DiD's World War II figures and accessories. The good thing is they don't just keep churning out FCS and MCs like Soldier Story. IMHO another good 1/6 option and choice for us collectors. I say, the more the merrier.
I wasn't expecting a lot from this figure but given the price point and quality of the product, I'm quite happy with it. Another addition to the "Black Hawk Down" family.