Coming really soon from a company called Heroic: "Perfection Killer". Guess who he's really supposed to be? If you say, "Léon (Jean Reno), a hitman (or "cleaner" as he would rather be known) from New York City's Little Italy" then I say "You hit the jackpot, and give the man (or woman, I'm not sexist) some milk!"
Léon is the main character (protagonist) from the film "Léon: The Professional (1994)", a French English-language thriller film written and directed by French director Luc Besson, and starring Jean Reno, Gary Oldman, and a young Natalie Portman in her feature film debut.
I've been waiting a really long time for this and can't wait to get my hands on it! From the authentic outfit to the vest , everything's there!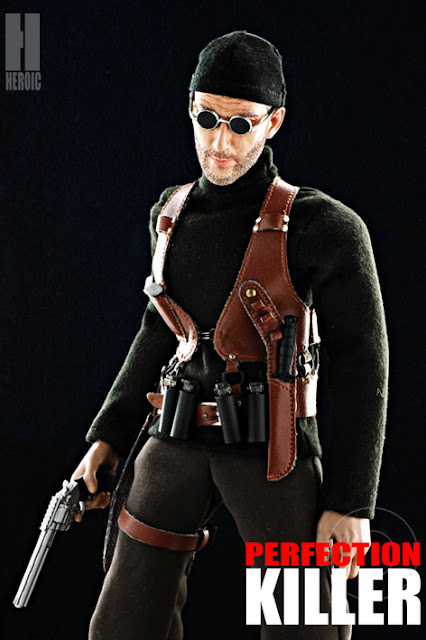 Even the weapons case! In 1/6 scale and highly detailed too!
UPDATED December 28, 2009: Pictures of actual product in hand and full review
HERE