Having seen what Playhouse packed into their 1:6 scale GSG-9 (abbreviation of GrenzSchutzGruppe 9 which means Border Guard Group 9, the elite counter-terrorism and special operations unit of the German Federal Police) low-profile version boxed set (see earlier post
HERE
), I think you can agree with me that it's less about GSG-9 and more about Kiefer Sutherland as Jack Bauer in season 7 of "24".
So here are some action poses of Playhouse GSG-9 (low profile version) figure OR 1:6 Kiefer Sutherland as Jack Bauer armed first with the Heckler & Koch (H&K) MP7-A1 with an extendable stock and a folding front grip plus EOTech holo sight
Close-ups of the Playhouse 1:6 MP7-A1 PDW (Personal Defense Weapon) submachine gun with extended magazine. The black heat grip CT gloved hands from Playhouse are a tad BIG, like Jack's got HUGE hands or they've become swollen from some bee stings. The trigger finger doesn't fit nicely and is over extended :(
1:6 Jack Bauer drawing his P226 pistol from his PS1 paddle holster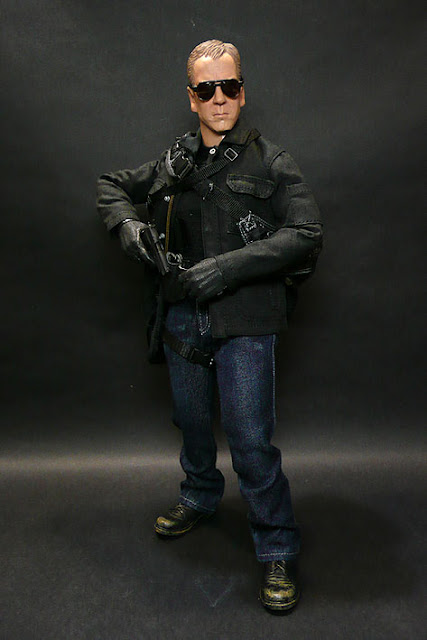 See the over-sized hands holding the pistol? The trigger finger is not even anywhere near the trigger
"I've got the shot. I'm taking it!"
Jack Bauer has proven more than once that he isn't someone you want to mess with, and he takes his job very seriously. In fact, you could say he's deadly serious (pun intended) and some of the bad guys have ended up seriously dead!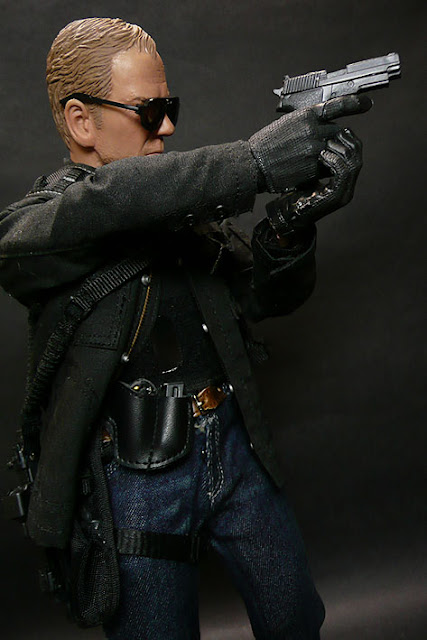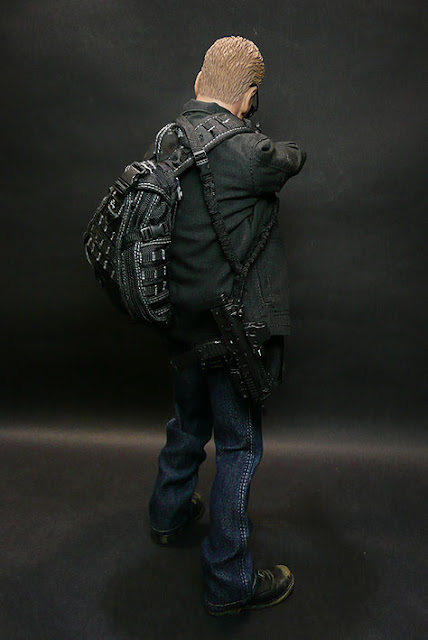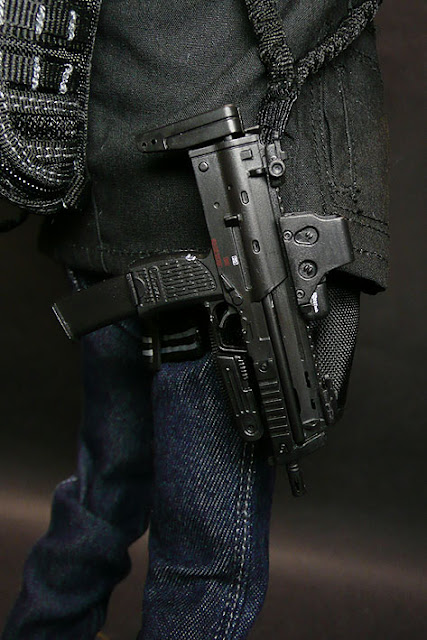 You can also view Enterbay 1:6 scale Jack Bauer
HERE
Other GSG-9 military action figures:
GSG-9 "Ulrich" by Dragon (pictures
HERE
)