Another Wild Work BDU (Battle Dress Uniform) set but this time not set in Vietnam (see
previous post
) but more "modern" looking (depending on which era you are looking at because currently the US military don't wear Woodlands pattern camouflage but digital camouflage which is more the "in" thing).
This item by Wild Work only includes the BDU, Vest, Backpack and Pouches. It does NOT include the Helmet, Googles, Rifle, Boots or figure. Still, listed at US$18.99 at
Storerooms
- now that's a steal! Available Mid Sept 2009
This figure (head sculpt and body, including gloves) looks very much like the BBI Elite Force "Gunslinger" of the US Army 10th Special Forces Group Airborne which also came with MICH helmet, goggles and balaclava.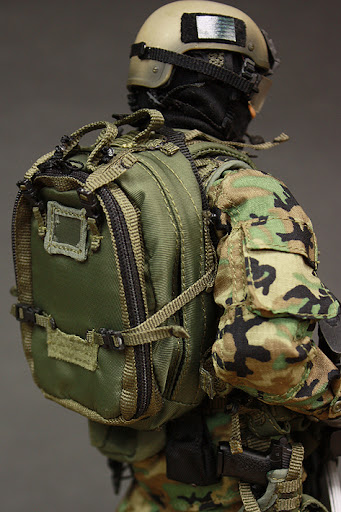 The vest with opening flaps for all the pouches
Other various pouches (ammunition, two-quart canteen holder and radio) and drop-down holster, combat knife sheath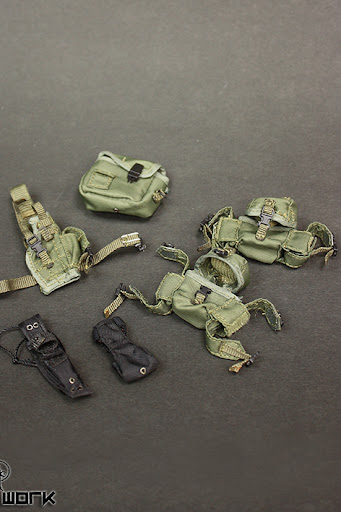 Everything opens on the backpack - amazing details!
Good for bashing :)