Today is Singapore's 44th birthday i.e. National Day and in commemoration of Singapore's independence, there will be the National Day Parade (Abbreviation: NDP, Chinese: 国庆庆典; pinyin: guóqìng qìngdiǎn, Malay: Perbarisan Hari Kebangsaan, Tamil: தேசிய தின அணிவகுப்பு) held at the Marina Bay Floating Platform. This national ceremony is held every year since 9 August 1966 (one year after Singapore's independence from Malaysia on 9 August 1965) and over the years, the Parade has become the biggest national event in Singapore.
The National Day Parades are organised by the Singapore Armed Forces, with the involvement of a multitude of public and private organisations. Each year's parade will see the formation of an NDP EXCO which oversees various aspects of the parade, from the Parade & Ceremony to the Show, from SICUS (Seating, Invitation, Car parking, Ushering and Security) to Website & Publicity. The EXCO is formed by military personnel and is usually headed by the Commander of the organising division. Everything is planned with military precision and the timings of the flypast, Presidential Gun Salute, march past and shows are all meticulously planned and executed.
So here's me doing my small part to commemorate our nation's birthday - a salute to our great nation! Since there are no 1/6 scale SAF (Singapore Armed Forces) uniform, this Dragon figure (with Asian head sculpt, of course) wears the USMC woodlands digital camouflage, which is pretty much what the SAF based theirs on.
And here's a roll out of the vehicles as part of the Mobile Column. The Mobile Column is the parade of vehicles and other hardware from the Singapore Armed Forces (SAF), Singapore Police Force and Singapore Civil Defence Force. The first Mobile Column was organised in 1969 which displayed the then newly acquired armour vehicles of the SAF. In 1990, after an absence of 20 years, the Mobile Column made a comeback as Singapore celebrated its 25th year of independence. Since then, it has been on show during the more important anniversaries of the nation's birthday, such as the 1995, 2000, and 2005 editions held at the Padang.
During the fly-past of the State flag lowered from a Super Puma helicopter, the National Anthem will be sung. If you are at the Floating Platform in the midst of all these, you can really feel the beat of the nation as one people.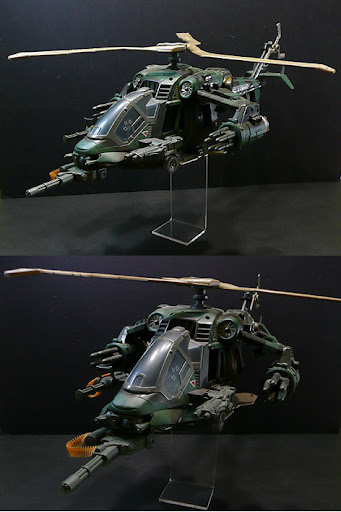 Don't forget the Pledge moment at 8.22pm tonight when the entire nation will recite the Pledge in unison. Happy National Day to all Singaporeans :)