No, not Vince Diesel as Xander Cage from the movie "XXX (2002)". Just the 1/6 trio from the X-Files TV series - Sideshow Collectibles Dana Scully, Fox Mulder and Spender. Finally have the three of them together.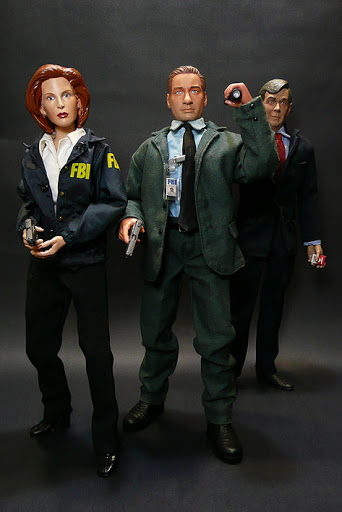 In the "X-Files" TV series, FBI agents Fox Mulder (David Duchovny) and Dana Scully (Gillian Anderson) are the investigators of X-Files: marginalized, unsolved cases involving paranormal phenomena. It first aired in September 1993 and ended in May 2002.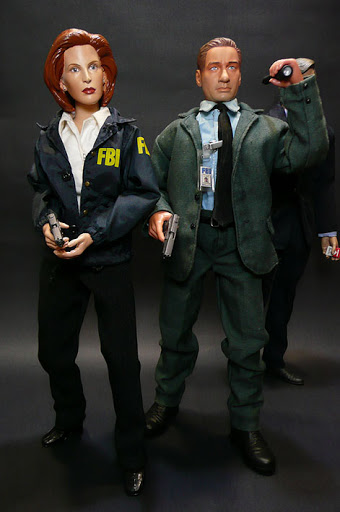 And lurking in the shadows, always ready to throw a spanner into the works is Cigarette Smoking Man (William B Davis) aka CSM or Cancer Man, a main villain in the series.
Close-ups of the head sculpts by Sideshow - captured the likeness of the actors pretty well...
Except for Sideshow Fox Mulder which sucked! I switched heads with Dragon's Kriegsmarine Warrant Officer "Georg" (read all about it plus the full review in my post
HERE
)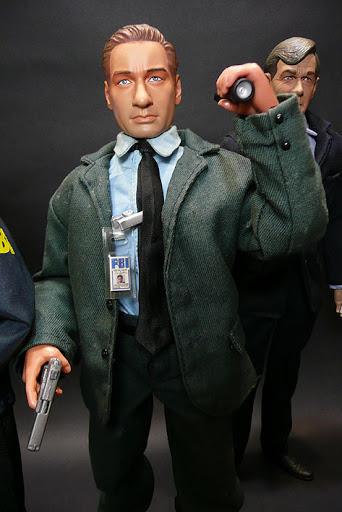 There's no mistaking William B Davis as C.G.B. Spender here - fantastic head sculpt and likeness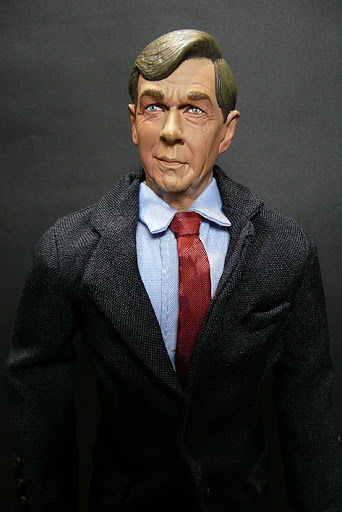 And here they are displayed with their accessories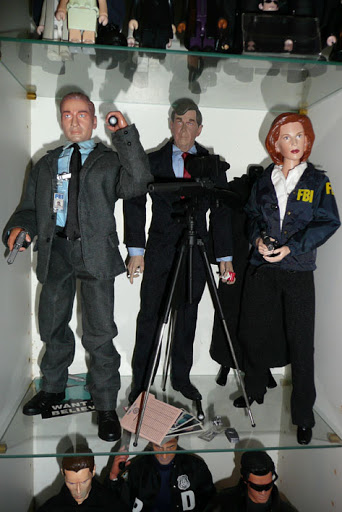 For a full review of Sideshow Collectibles 12" Dana Scully figure, check out my post
HERE
.
To see the review of Scully's partner, Sideshow Collectibles 1/6 Fox Mulder, check out my post
HERE
There's also C.G.B. Spender a.k.a. Cigarette Smoking Man or Cancer Man reviewed
HERE